Extraordinary Gentlemen
Extraordinary Gentlemen
---
Great times create great men they say, this is true but some men are greater than others. We all look up to Gladstone and Washington but there are men that are so great that people cant believe they were real. Men so amazing and who's acts and power made them so dangerous and famous that they became legend and story instead of history. George Washington survived 100 battles with no serious injury, Alan Quartermain walked through 100 gunfights and always won, Dorian Grey survived a century of drinking whoring and duels without even minor injury, and H.G. Wells…well shes a fun one.
---
Allan Quartermain - The Worlds Greatest Hunter
Allan Quartermain the hunter
The Legend
---
Allan Quatermain was an English-born professional big game hunter and occasional trader in southern Africa who supported colonial efforts to spread civilization; he also favoured native Africans having a say in how their affairs are run. He became a quintessential imperial outdoorsman who finds English cities and climate unbearable, and thus prefers to spend most of his life in Africa, where he grew up under the care of his widower father, a Christian missionary. His continued adventures over years got him the blessing of Africa saying that as long as the continent existed so shall he.
The Man
---
Much of that story is true. In fact a lot of the books about Quartermain are based in things that really happened. Its the story after the 1800s that get really amazing. The man is still alive. No body knows where he currently lives or what he gets up to but hes known to have fought in world war 2 to keep German forces out of Africa, Assisted in recovering hundreds of artifacts over the years many of which are now in museums around the world.
Where is he Today?
---
High occult or history skills would show Quartermain as a real man and might even reveal that things from his life pop up in museums and private collections here and there over the last hundred years. The truly astute among the knowledgeable might be able to find his still going trading company, what do you think happens to all those blood diamonds when warlords are killed?
His rifle was at the Natural History Museum in Los Angeles and was stolen some months ago. The search Continues.



Alphonse Moreau
---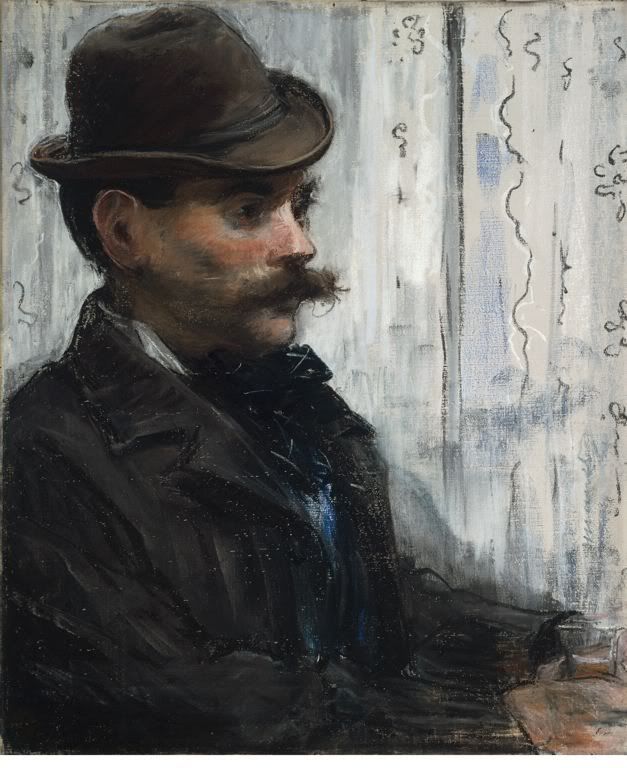 Dr. Moreau
The Legend
---
Apparently born in the late 1820s, scientist Dr. Moreau became well known in scientific circles for his extraordinary imagination and his brutal directness in discussion; he viewed the pursuit of knowledge over morality, and engaged in vivisection experiments, discovering valuable new medical information regarding blood transfusions and morbid growths (warts, tumours, etc.) Looking for sensation, around 1876/1877 a journalist infiltrated Moreau's London laboratory in the guise of a lab assistant, then published an inflammatory pamphlet entitled "The Moreau Horrors." Spurred on by a press campaign run by the journalist's cousin, the then-fiftysomething Moreau was hounded out of England. He set up a new home and lab on a South Pacific island, where, with the help of his assistant Dr. Montgomery, he continued his studies, eventually transforming a variety of animals into near-human hybrid creatures. However, they had to be strictly governed by the Law composed by Moreau, as they had a tendency to slip backwards into bestial behaviour, especially if they ate flesh or tasted blood.
The Man
---
In reality Moreau was signed by the British Government to create most of his creatures. It was when they were found out and needed a scapegoat that he was chased out of the country. His work and rather unique psychologically meant that he served as a very good target and his work in britain was destroyed except for a few books and items kept locked away in the British museum. His island though is still out there and is seen through the mists occasionally when planes fly over it or boats go by. No one knows what keeps it hidden so well but anyone who manages to land on it rarely escape, and not because of Dr. Moreau still being alive. His creations are still around and they worship him as a god. His original H line of creatures still walk the island somehow still alive, H-9 is practically the islands bogeyman.
Where is he today?
---
As previously stated Dr Moreau is long dead, not having been young in his time of celebrity. His legacy remains though with rumors that he was able to create shifters after a fashion and had magical talents of creating life. Those who know of him and know more than is healthy about the paranormal would link him to a new Promethean line and even a horrible breed of shifters that the gauntlet weeps to let exist.



Sherlock Holmes
---
Sherlock Holmes
The Legend
---
Sherlock Holmes came from country squire stock sometime in the mid-19th century. Both he and his elder brother Mycroft proved to have incredibly acute analytical minds; in adulthood, Mycroft went into unspecified government work, while Sherlock turned his skills to solving crime. After moving to London he took on a long time roommate and partner in Dr. Watson and to take on detective work. Holmes continued to solve innumerable cases, often with Watson accompanying him. Watson became his unofficial biographer, selling chronicles of Holmes' cases to papers and magazines; this annoyed Holmes somewhat, more because he felt Watson's write-ups of his work "embellished" what had happened than because he disliked having his work recorded. To Watson's disquiet, Holmes was prone to periods of depression between cases, for a time dealing with his boredom by using drugs such as cocaine and morphine (then quite legal). As his fame spread, his finances also improved; while he would charge large fees for clients who could afford them, he would also work for free if the cause was good and the client less wealthy. He purchased five other residences across London, which he used as safe houses and places to store disguises, and he sometimes used local urchins, his "Baker Street Irregulars," as his eyes and ears on the street and as messengers.
Watson eventually married, moving out of Baker Street, but still occasionally accompanying his friend when he could. However, in 1891, Holmes broke the crime ring of Britain's greatest criminal mastermind, Professor Moriarty; the "Napoleon of Crime" sent men to kill Holmes. Evading them, Holmes set in motion plans which would result in the capture of most of Moriarty's men, then asked Watson to accompany him on a trip abroad while the police apprehended the villains. However, much as Holmes had anticipated, Moriarty evaded capture, and along with his right hand man, Colonel Sebastian Moran, pursued Holmes and Watson all the way to Switzerland. Decoying Watson away from Holmes' side with a fake medical emergency, Moriarty confronted Holmes at the Reichenbach Falls, and they pair battled, until Holmes slew the villain, throwing him to his death. Aware that Moriarty had a few confederates still at large, he sought to fake his own death to give him time to locate them. He climbed up the cliff, thus ensuring that to a casual observer his footprints appeared to end at the edge, suggesting his demise, but discovered that Moran had been watching, as he tried to dislodge Holmes by dropping rocks on him. Climbing down instead, Holmes fled, leaving Watson to believe he had died and report it to the world. Holmes spent the next three years travelling the world, with only his brother Mycroft and Moran aware of his survival.
Holmes returned to London in 1894, when he revealed his survival to Watson and apprehended Moran. Over the next few years Watson and he renewed their friendship, with the now widowed doctor moving back into Baker Street for a time, and gradually helping him break his addiction to drugs. Holmes continued to solve cases through the turn of the century, eventually retiring in 1903. He moved to the South Downs in Sussex, and took up beekeeping, though he returned to his calling at least twice, once in 1907 to clear a wrongly accused local maths teacher of murder, and again in 1914. when he reunited with his old friend Watson to capture the German spy Von Bork shortly before the outbreak of the Great War.
The Man
---
Sherlock Holmes is a mysterious individual in history. Well known by Watsons writings of his adventures no one knows much about his life after his adventures after world war 1. His library was broken up and his collections that survived his disappearance are part of collections around the world. Though his life is a mystery after his 30s and 40s he is still well respected in Britain and holds an official knighthood. Rumors persist that he was buried in Westminster, If this is true no one will admit to it.
Where is he today?
---
As stated its believed that Sherlock Holmes is long dead now. His home is a museum and his tools of the trade have been sold off to private collectors.
---
Professor Moriarty
---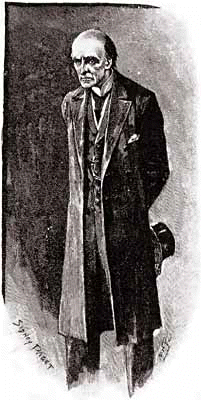 Professor Moriarty
The Legend
---
The arch-nemesis of Sherlock Holmes, who ruled the London underworld in the late 19th century, before (apparently) meeting his death at the Reichenbach Falls at the hands of the great detective. An extremely intelligent man of good birth, Moriarty was a Professor of Mathematics, writing a treatise on the binomial theorem, lecturing about eclipses, and becoming the celebrated author of "The Dynamics of An Asteroid", a book so advanced that "no man in the scientific press is able to criticize it". He left his University Chair to become an army coach, and then went to London. At first, in a manner similar to Holmes being a consulting detective, Moriarty was a consulting criminal, in one instance aiding a crime syndicate from America to track down "Birdy Edwards". Later he set up his own criminal syndicate, with Colonel Sebastian Moran as his right hand. In 1891, when Holmes disrupted his criminal activities, he pursued the detective across Europe to the aforementioned Falls in Switzerland, where the two fought and Moriarty fell to his Supposed Death.
The Man
---
The stories do not do James Moriarty Justice as Watson was not present for his biggest atrocities. Moriarty was responsible for hundreds of deaths and criminal organizations that exist to this day. Rumor has it that James Moriarty survived along with Sherlock Holmes but no evidence was ever found as, This may be because he hid even tighter into his criminal organizations or maybe he became a member of the kindred. The world will never be sure but it is known that this man was the first Man to reliably hold together the British crime organizations and cause the spread of pain and misery through murder, drug trades, and in some rumors mystical trinkets.
Where is he Today?
---
Common sense would Say that James Moriarty is long dead. This is the common consensus along with 'he isnt real' but The vampire prince of London looks very much like the few remaining paintings of the Professor.











Professor Abraham van Helsing
---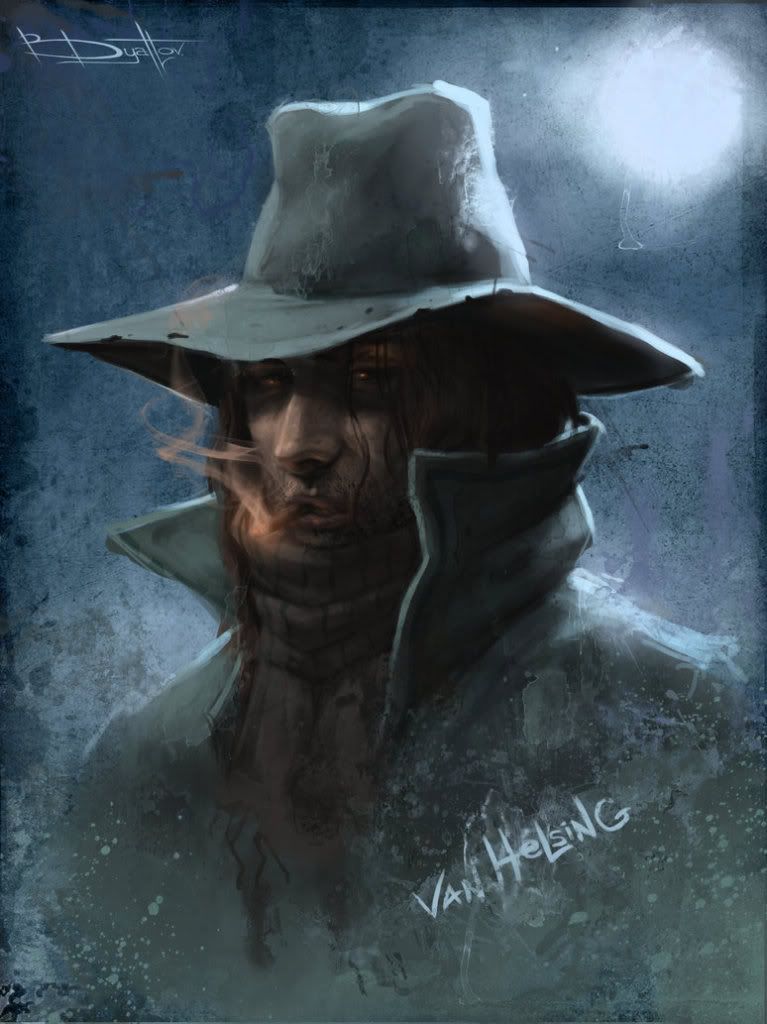 Van Helsing the killer of the dead
The Legend
---
Abraham van Helsing was a doctor, a man of science and learning. That was until He was called to Assist a friend Dr. Seward with a mysterious illness. This sparked the chain of events that started the hunt for the king of vampires, Count Dracula. The story of the hunt is muddled and has been told hundreds of times in letters by his friends and acquaintances. Rumors persist that he failed to actually kill Dracula but his 3 wives are another story. There are numerous accounts that he managed to kill all 3 at one time or another. After this though accounts get blurry and mysterious.
The Man
---
Van Helsing is a mysterious creature in the world and accounts of him really existing are few and far between. But its true that he is the walking bane of vampires. Rumors of immortality, ageless powers and gadgets persist around the man. There has been no account of his death.
Where is he today?
---
Helsing today isnt known to humans but vampires…Vampires worry about him. No one knows if its the same man or some mysterious order of Hunters but he still kills kindred around the world. For Helsing to go after a vampire though it means they are either old and well known or young and stupid. Hunters around the world sometimes get hold of rare weapons with a bladed cross symbol on them marking them as made by the man himself, these are held in high esteem and are collectors items for hunters and vampires alike.
Helena G. Wells
---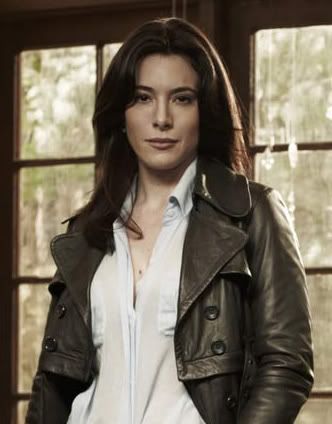 The Real H.G. Wells
The Legend
---
Helena Wells is an interesting case as she has no legend so much as a grand lie. H.G Wells was a writer of fantastical Science Fiction and a visionary in science and technology. The books H.G. wrote were the forerunners of all modern Sci-fi and has influenced technology over the last hundred years. As a highly prolific writer Wells wrote on a large amount of subjects though along with politics, history and even war games. His later works were considered extreme in his feminist ideas and political views, this was thought to have aided his downfall as a writer in his later years as the message overcame the story.
The Truth
---
The person everyone believed to be the real H.G. Wells was her brother Charles Wells. She though was the genius who not only wrote the stories but made dozens of inventions that matched her tales. Some of her stories are biographies or even stories of things she really managed to do while taking herself out of the story to avoid the stories sounding too fantastical. Helena Wells vanished in her early 30s leaving Charles to scramble to write out the later stories which was the true meaning of the mans literary downfall.
Where is she now?
---
Helena wells is rumored to still somehow be alive and a member of an organization that doesnt officially exist. To those who know of it she may be a member of the Foundation, to others she may be a mage that somehow figured out immortality. Maybe just maybe she brought her time machine to the future and remains here until she is bored.
Indiana Jones
---
Indiana Jones
The Legend
---
A globetrotting treasure hunter and Archeologist Indiana Jones is an icon of adventure. Raised in a family that traveled the world even at a young age he got into trouble around the world meeting such characters as Pancho Villa, Theodore Roosevelt, and dozens of other men and women who changed history. Later in life he was famous for finding some of the greatest archeological treasures of the age, some of which are now in museums around the world. Others though like the Fabled Ark of the Covenant and the holy grail vanished and are now nothing more than parts of the legend of Indiana Jones. His last adventure in which he hunted for the holy grail is the last recorded instance of him leaving his work as a teacher.
The Man
---
The real Indiana Jones is supposed to have died in the mid 1970s. This was after 30 years of writing and teaching in Sweden. During this time though its said he aged very little and when he retired he looked like he was in his mid-40s. His real adventures parallel the stories about him and go so much further. Rumors of him finding Excalibur, the mystical island of Avalon, Atlantis, and other such mysteries surround his death. His grave site is next to his fathers in Indiana. Some of his Adventures such as the lost ark and the holy grail are kept as locked files in the Vatican Archives
Where is he Today?
---
Rumored to be dead Indiana Jones and his Father are both immortal due to the power of the Holy Grail and move around the world hunting for lost artifacts and secrets from history. The rumors of a crystal skull adventure are false and considered insulting by his estate. Rumors of him kicking George Lucas' ass from the grave has circulated.
page revision: 10, last edited: 29 May 2012 03:52